Duplex Apartment
Westminster Duplex Apartment
Located in one of London's most prestigious real-estate hubs, this three-bedroom duplex apartment was designed for the developer of this residential project by HZI. The redevelopment project saw the reinvigoration of a 1907 Neo-Gothic property into a modern residential block a stone's throw away from some of London's most iconic sights.
Housed in the former headquarters of the Arts Council, HZI opted for a contemporary chiaroscuro-based approach to the décor, with light and dark elements boldly playing off one another throughout the smartly designed space. The neutral palette is punctuated by tints of dusty blues, deep ochre and gold for a luxurious touch, whilst the use of natural materials – from wood to stone - imbue the space with textural interest. A strong African influence permeates aesthetic choices throughout, from choice objects de art to boldly patterned fabrics, lending a layered, relaxed warmth to the interiors that speaks to world-savvy clientele, evoking ideas and moods of faraway places without being too prescriptive. As a result, the characterful mix of modern and traditional, machine made and hand carved creates a timeless style with international design appeal, simultaneously paying homage to the city's multicultural character and craftsmanship heritage.
Designed over a split level, the upper floor comprises the social areas, with a state-of-the art kitchen, living, dining and study areas opening up onto an entertaining terrace. Downstairs are three private en-suite bedrooms.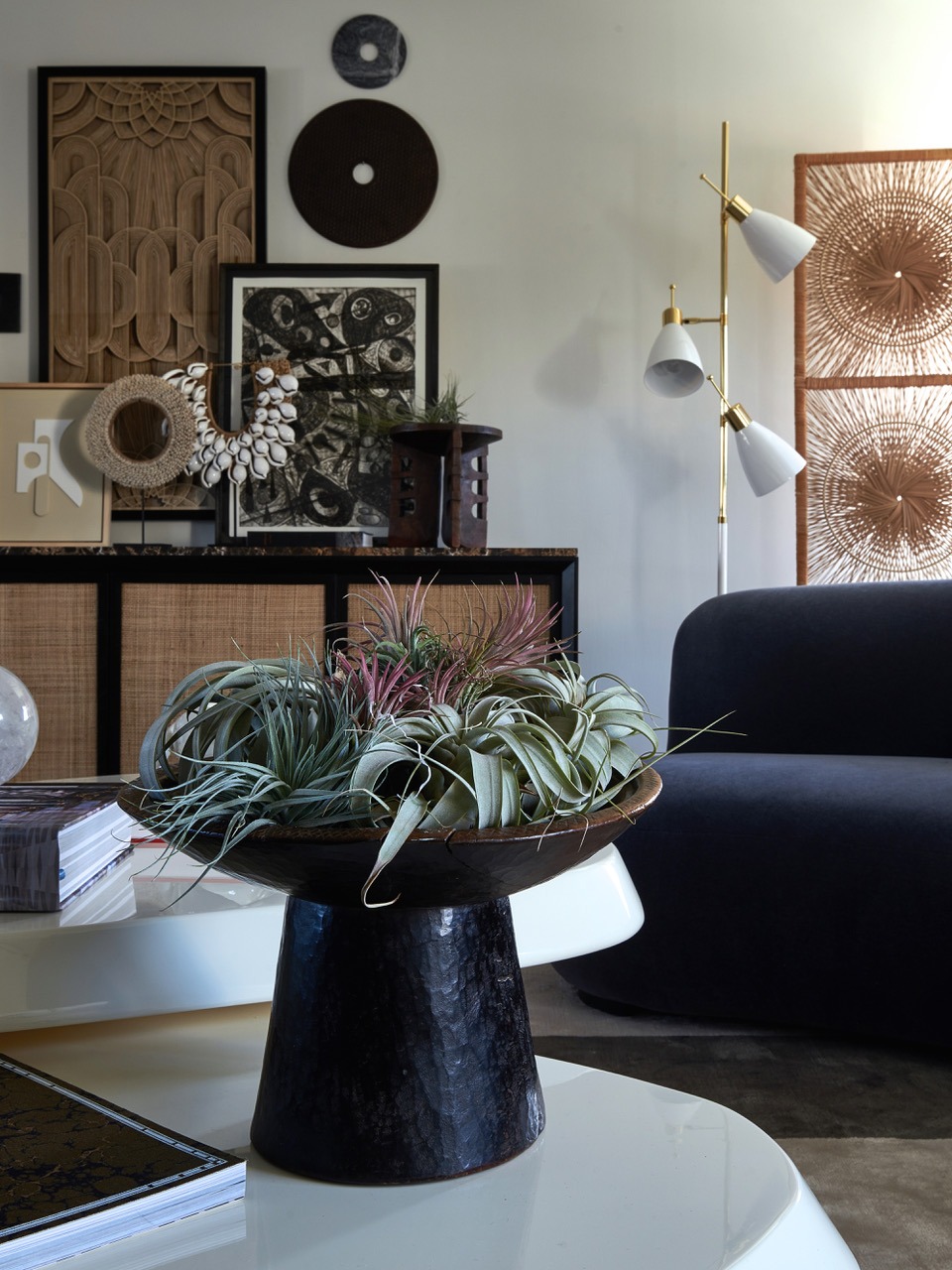 Duplex Apartment
Westminster Duplex Apartment
1 Bed Apartment
Great Peter Street – London